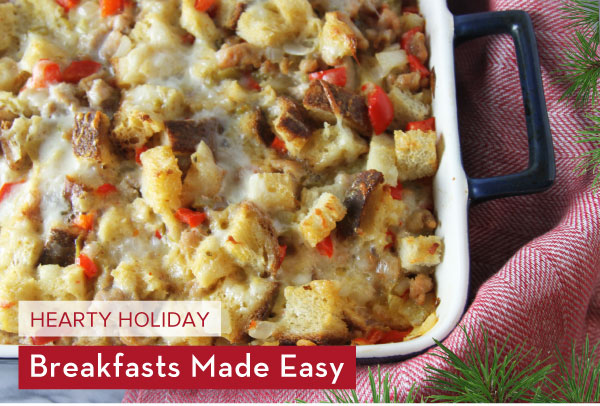 With relaxed work schedules, or guests in the house, the morning hours around the breakfast table with family and friends are some of our favorite holiday times. IN THIS ISSUE, we have three hearty breakfast recipes for your morning menus each with several do-ahead steps.


WE'RE READY to help you conclude your holiday shopping whether you're just starting, or filling in some holes with a few stocking stuffers. We like to think of ourselves as a one-stop shopping spot -- we're certain to have something for everyone on your list!


Angela Skogen
Cooks on Main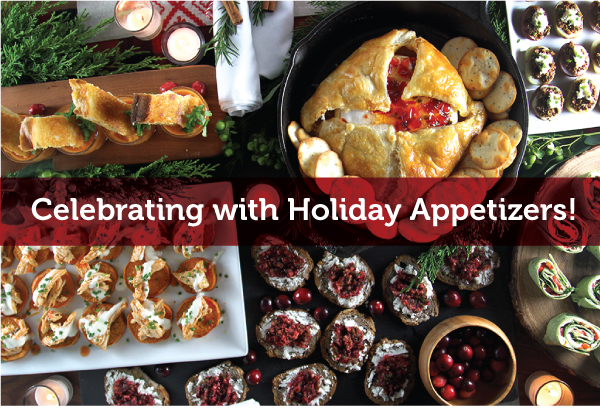 It's one of our favorite styles of holiday entertaining -- tantalizing small bites, a glass or two of wine, and plenty of good company and conversation! Sometimes these gatherings are planned; at other times, they occur spontaneously. Either way, they're always fun occasions!


IN THIS ISSUE, we're setting the table with a few elegant, yet easy, appetizers that start the fun, or become the meal themselves. Cheers to the season!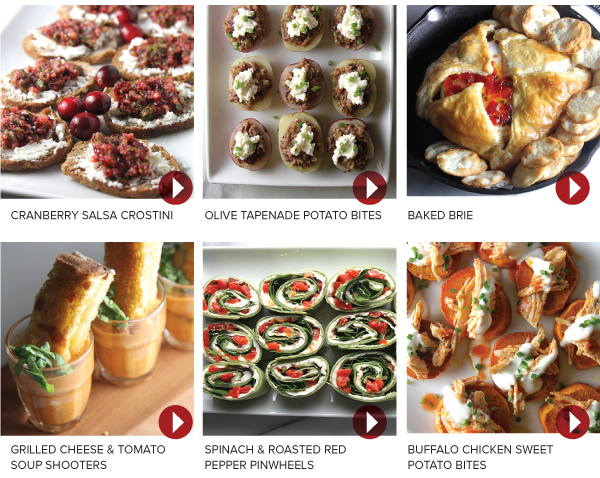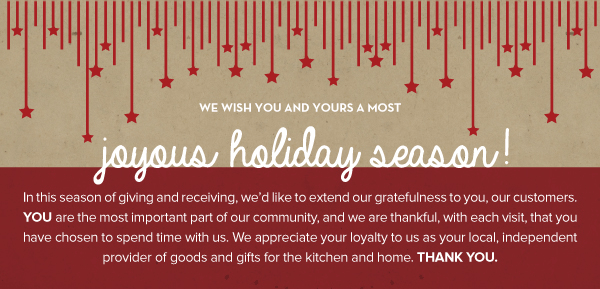 Angela Skogen
Cooks on Main