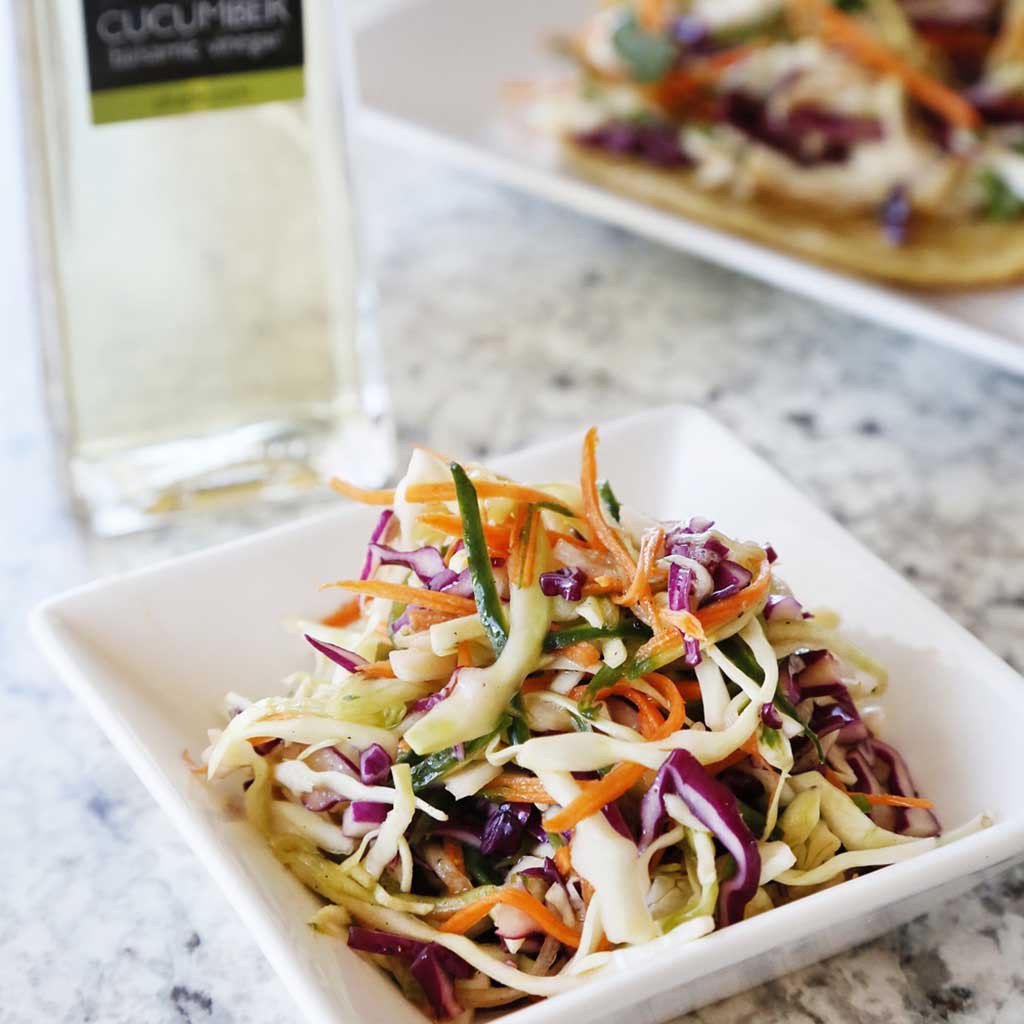 CUCUMBER SLAW
Fresh cucumber along with tangy Cucumber Vinegar takes this coleslaw to a whole new level. This recipe will make you question why you used to eat coleslaw drenched in mayonnaise. 

...
Prep Time:  
20 minutes -
 

Cook Time:  
0 minutes -
Total Time:  
20 minutes
...
Ingredients:
-
1/4 tsp Fresh Ground Black Pepper
-
1/2 Small Green Cabbage
-
1/2 English Cucumber, seeds removed and julienne cut
-
Zest of 1/2 Lemon
...
Instructions:
In a large bowl, whisk together the honey and vinegar. Drizzle in the olive oil while whisking. Season with salt and pepper.
Remove tough outer leaves and core from the cabbages. Thinly slice.
Toss the cabbage, shredded carrot, cucumber, and lemon zest with the dressing. Toss to coat.
Serve immediately as a salad, or store in the fridge overnight for a slaw that's more pickled.
Try with...
October 2023
Launch Countdown
It's class time!!