Cooks on Main is a specialty kitchen store
located in the heart of downtown Williston, North Dakota.
It is the culinary cornerstone for the everyday chef!
We provide a big city assortment of brands while providing our small-town customer service with our 20 years of experience in the industry. Our customers trust us to provide knowledge and expertise to ensure the perfect purchase every time they shop Cooks on Main.
Cooks on Main provides the largest assortment of top-quality housewares, kitchenware, and gourmet foods to delight and Cooks on Main customers trust us as their culinary destination for all Western North Dakota and eastern Montana. We source locally owned products and maintain the largest selection of "Pride of North Dakota" producers in this region. Our culinary center exists to create positive experiences for all ages while inspiring the next generation of everyday chefs!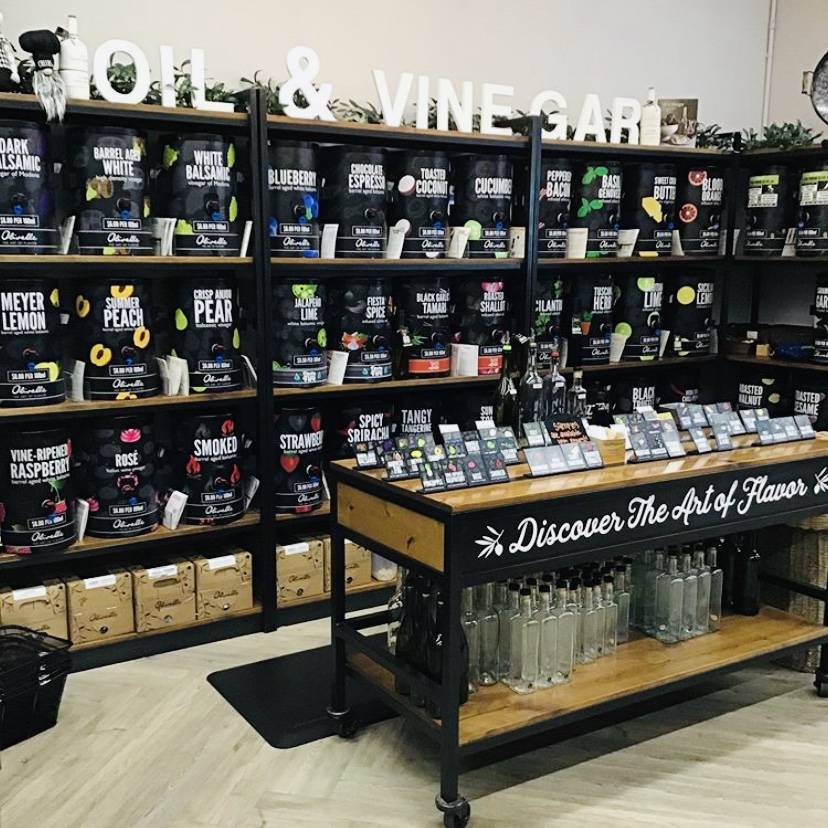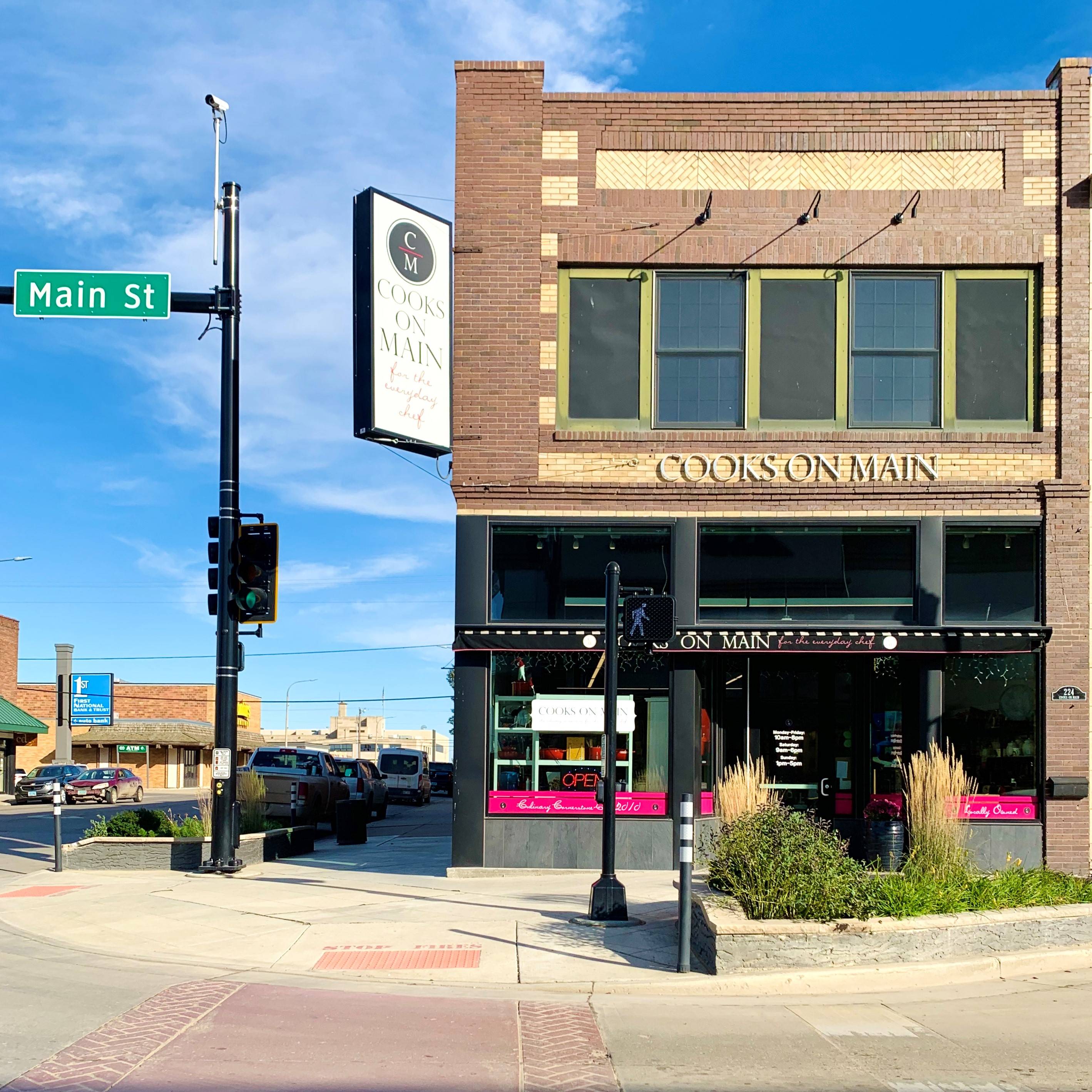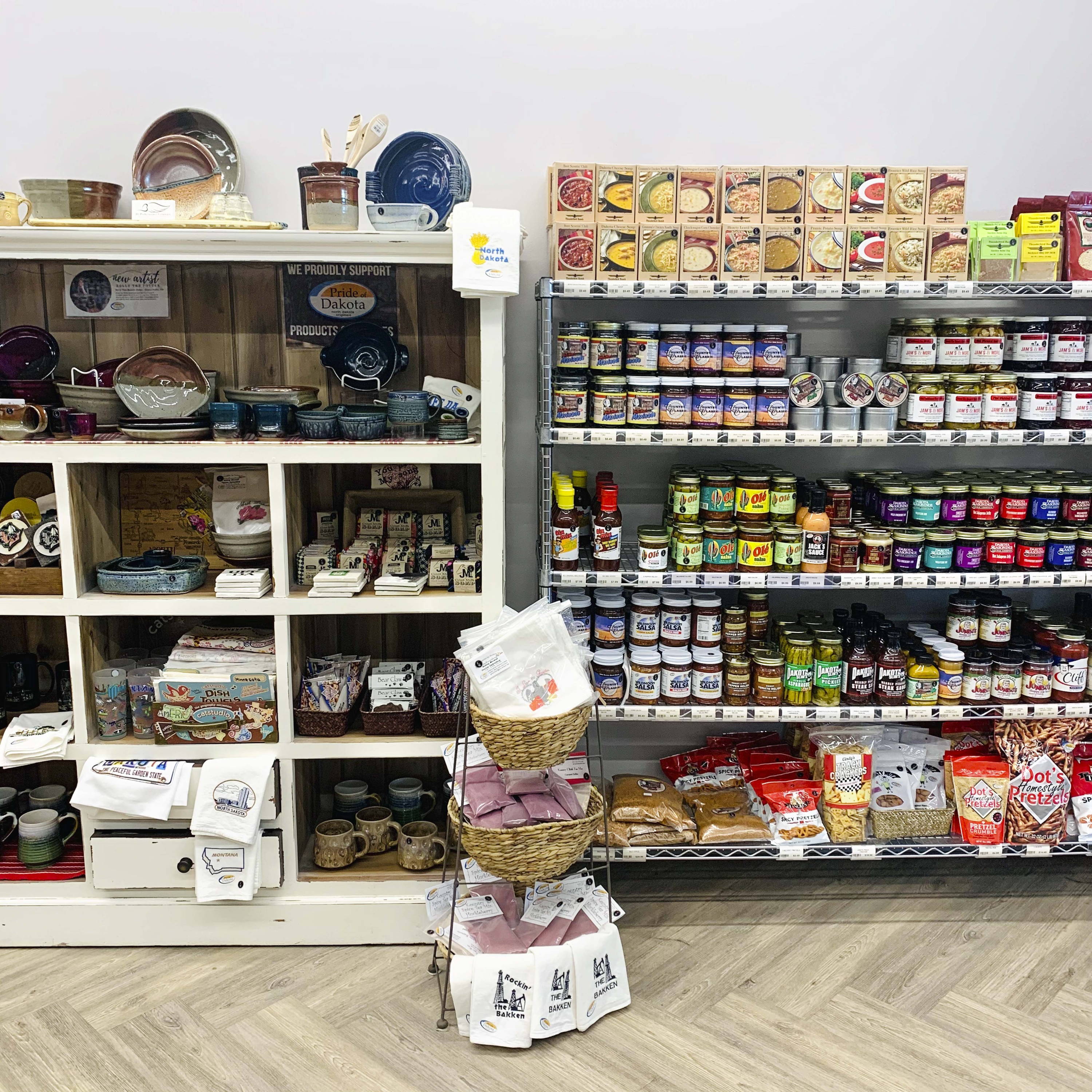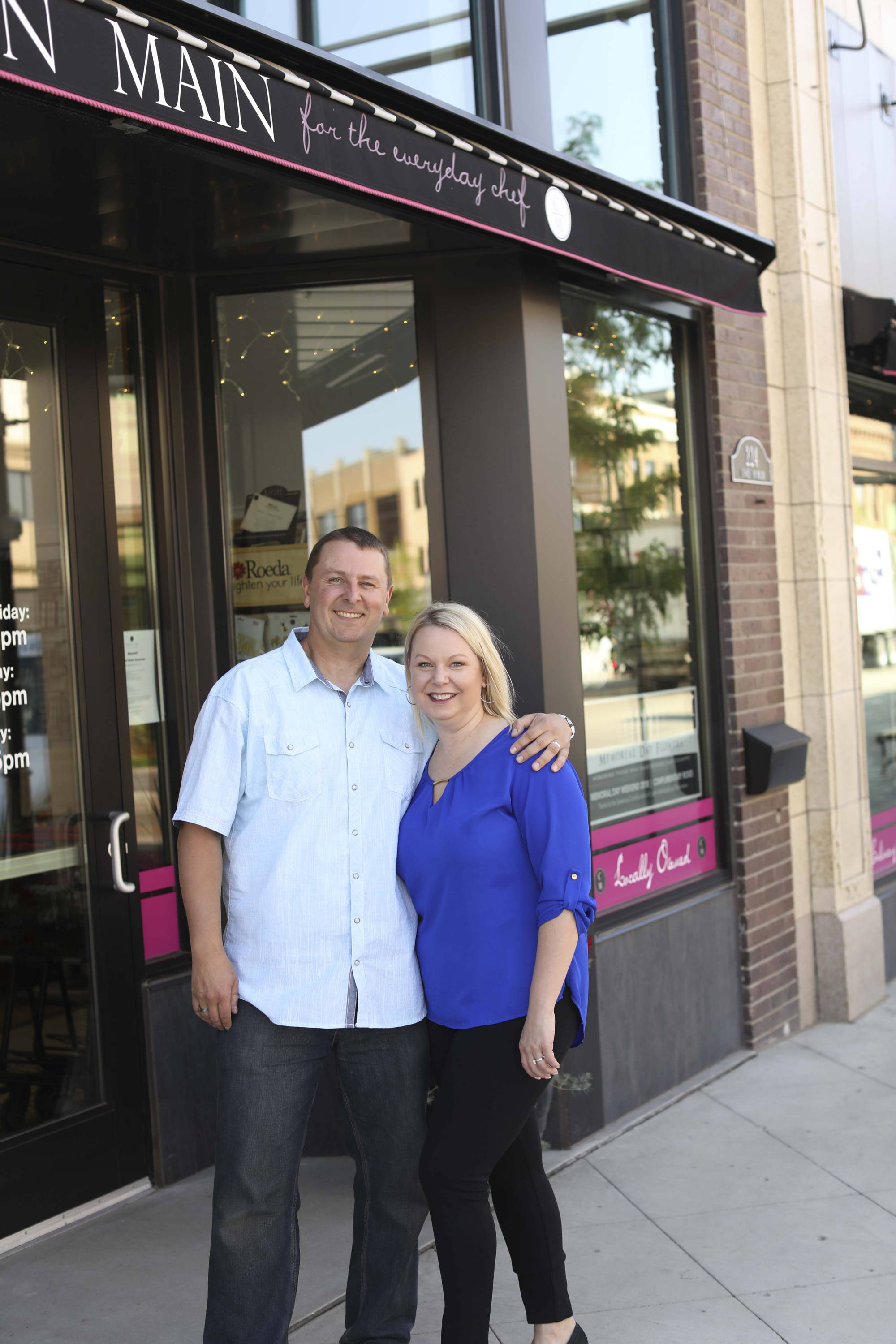 My name is Angela (DeMars) Skogen. I am a graduate of Williston High School and North Dakota State University. After graduating from NDSU, I worked for Target Corporation for over 10 years and in 2010 I returned to Williston to open Cooks on Main. I had always LOVED the idea of owning my own store like my dad, but I envisioned it would be in my retirement. Yet, with my whole family in western ND, and the potential with the strength of the oil boom, I moved back to Williston to start my second dream, Cooks on Main.
I wanted Cooks on Main to be a place where people who love to cook food, and entertain family and friends could find a trusted partner to bring the top quality merchandise they had typically seen in larger cities while holding to my small town roots of customer service. I pride myself on supporting other small business with the largest assortment of "Pride of North Dakota Product", unique one of kind finds and of course the top rated brands like Le Creuset, Wusthof, Ankarsurm, Breville and so many more.
Within the first year of moving back to Williston, I found the love my life, John Skogen a 4th generation farmer from Ray. He likes to tease me that he has been helping out at the store since the first week, but that is still debatable… 😊 But don't be surprised if you see him helping one of our guest to their car, running the till, answering questions or sharing a cup of coffee with a favorite customer!
Since returning to Williston, I have been involved the following programs:
• Renewal and 8 year Chair of the Williston Downtowners Association
• Board member for the Williston Development Foundation
• 2010 Woman of the Year in Business
• 2012 North Dakota top 40 business people under 40 in North Dakota
• Active committee member of First Lutheran Church
• Board member of the National Buying Group Gourmet Catalog
I have always been a proud to part of Williston active Downtown District and I look forward to support and visiting with each of my customers!
Cooks on Main is the culinary cornerstone of the everyday chef!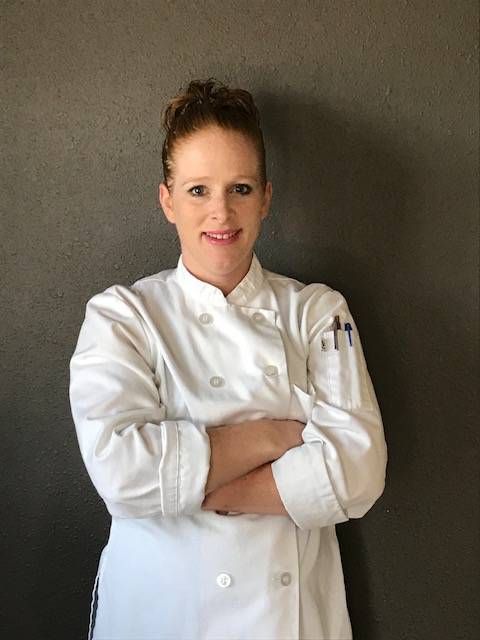 Hello, I'm Ally, the in-house chef at Cooks on Main!
I did my culinary training in Las Vegas and have been at Cooks on Main since 2012.

I was born and raised in Williston and have 3 amazing kids! Cooking in our house is a family affair! We love enjoying outside, going to the park and of course enjoying a cold beer on a nice summer day.
My favorite thing from Cooks On Main is a hard one. I use ALOT of what we carry in our store but Wusthof Knives would have to be something that is a must in my kitchen! A good knife can go a long way.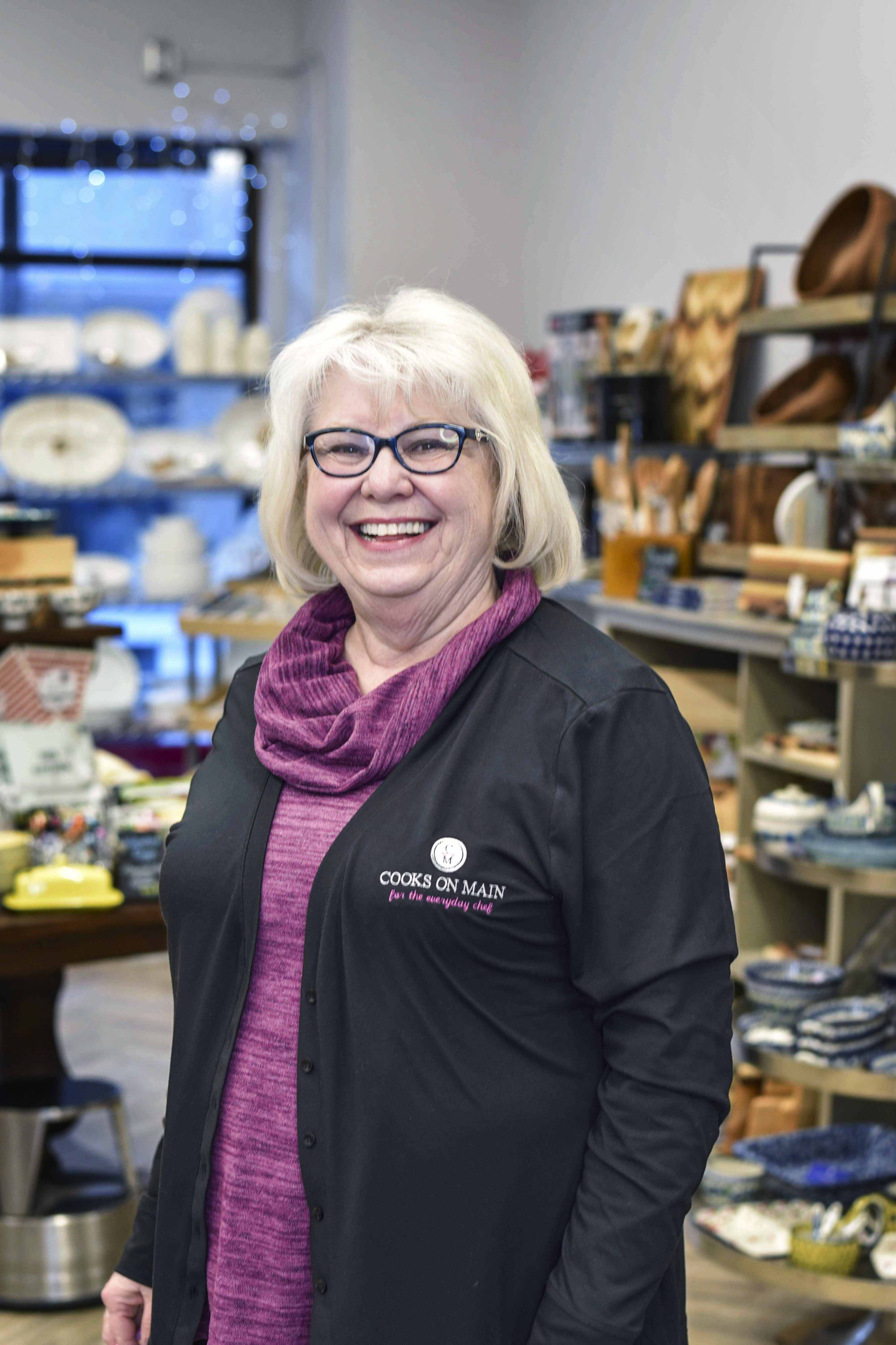 I am Joanne, Mom to Angela, and a Cooks on Main member from the beginning. I have held many hats at Cooks on Main - these days I am leading shipping, invoice and HR tasks, and of course an occasional sales floor associate. It is always fun to interact with our wonderful customers!
I am a retired WHS Family & Consumer Sciences instructor who came to Williston as a student teacher and never left. My husband and I have another daughter Chris and 2 granddaughters living in Minot besides Angela, owner of Cooks on Main. Our family members are lake-loving people so we hit the waters whenever we can.
Cooks on Main provides me with the ability to stay connected to my educational roots in foods and nutrition. I love to see the new gadgets and items that arrive plus learn about current trends in food and food preparation.
I have been a part of the Cooks on Main family since the onset of the store in 2010. I consider everyone at Cooks on Main as family.
I am a wife of 46 years to a local chiropractor. I am proud to have been raised in North Dakota and spend a lot of my free time cooking and baking. My greatest joy comes from our amazing children and the lights of my life; our 10 grandchildren!
I love to incorporate Cooks on Main oils and vinegars to my own recipes and to share her creations with colleagues and friends.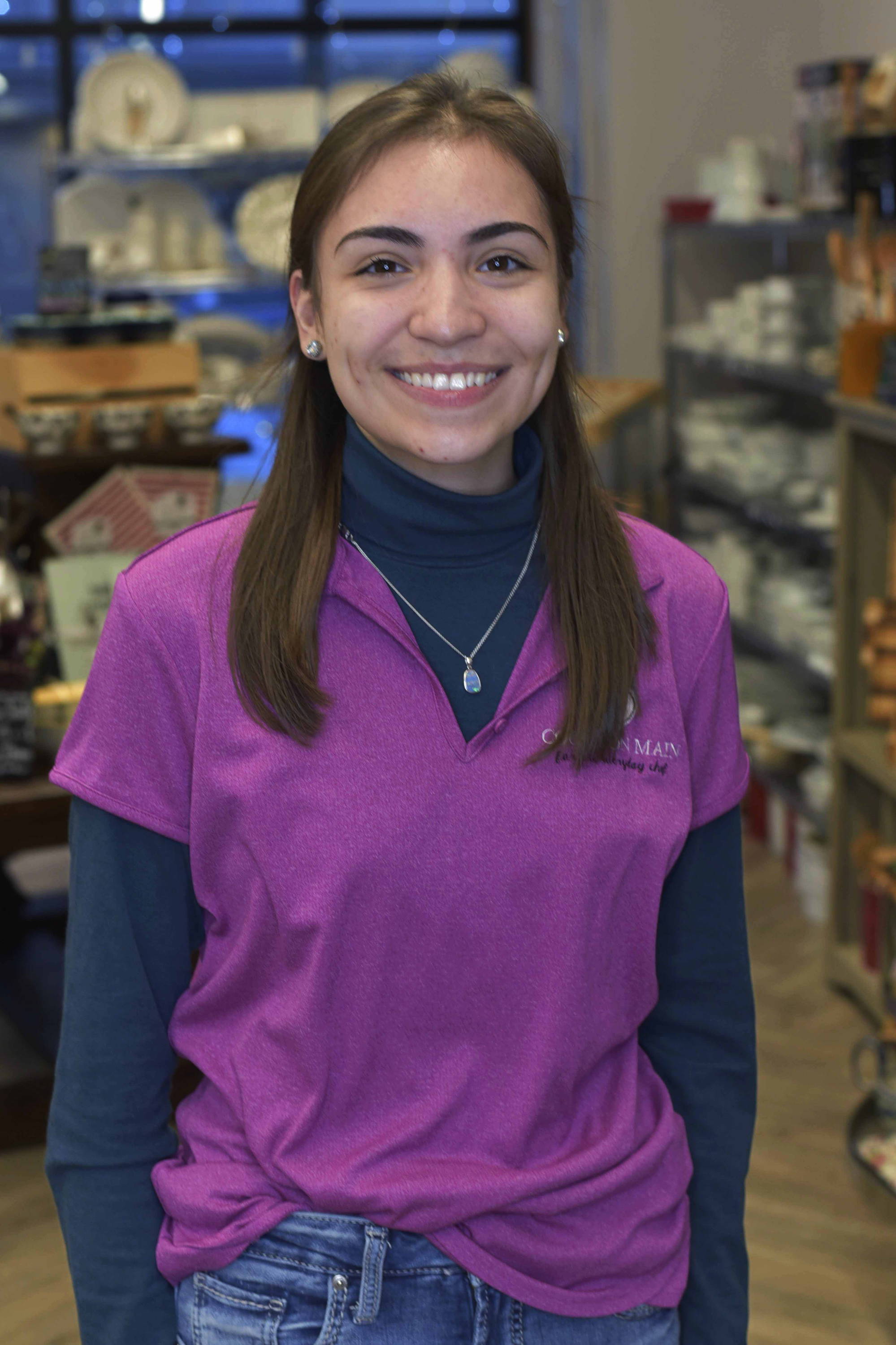 Hi, I'm Ashley Peters and I have been working at Cooks on Main for about five months. I was born in Wisconsin and then moved to North Dakota about 5 years ago. I graduated form high school in May 2020 and started attending Williston State College in the fall of 2020. I have two cats and one dog!
I love learning about recipes and creating my own! My favorite collection at Cooks on Main is our teas!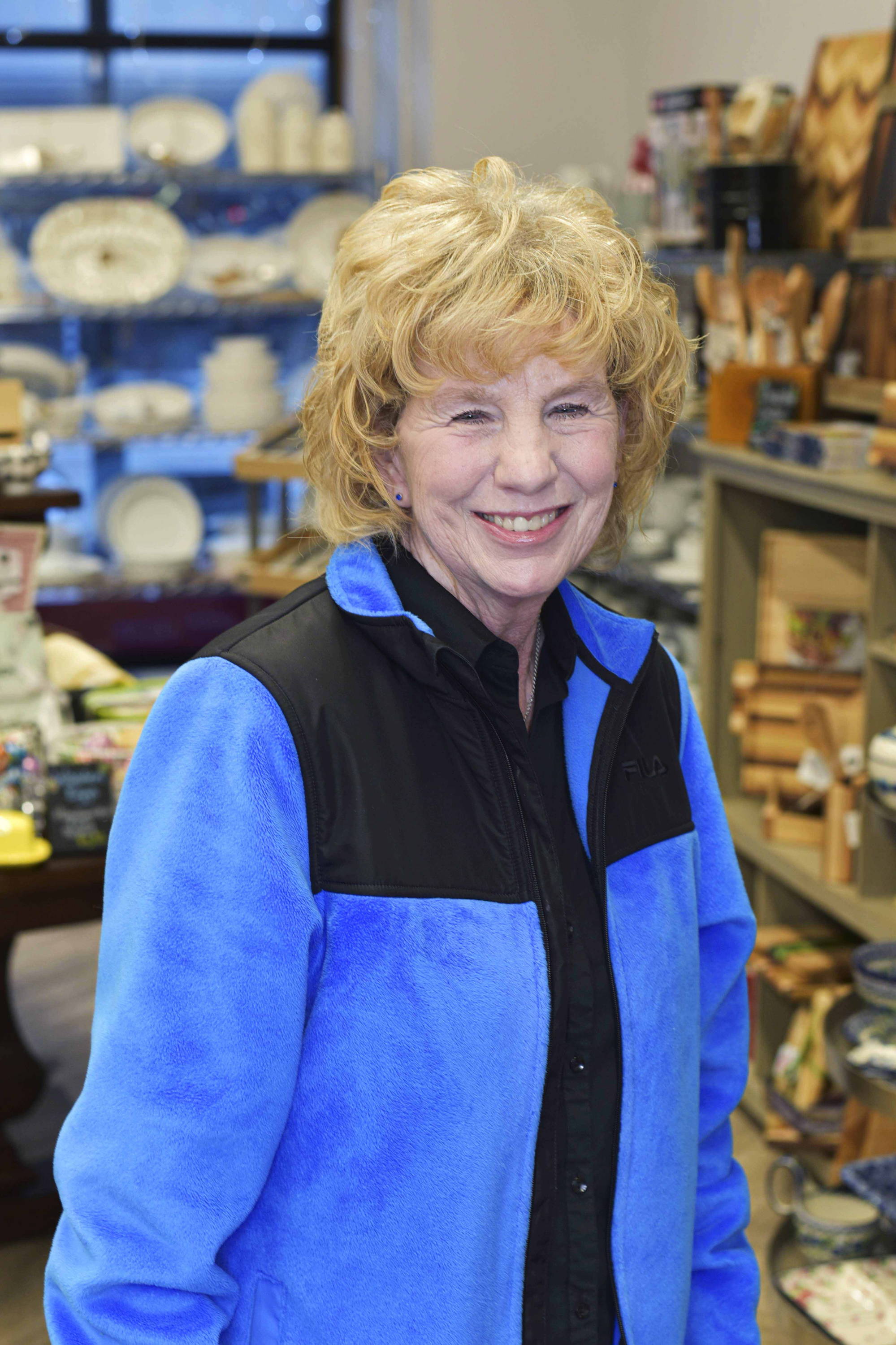 Hi, I'm Barb Everson. I was born and raised in Williston. Other than the almost 15 years that I lived in Wright, WY, I have lived here my entire life. So, I can truly say "Williston is my home."
I am the proud mom of two wonderful sons and a beautiful daughter. I am also blessed to have one grandson and one granddaughter. I love to travel and see you places. The most important things in my life are family and friends and I love spending time with them.
I have been working at Cooks on Main since September of 2012. I really enjoy seeing familiar faces and meeting new people. Some of the products that I like are the Polish Pottery, the "Pride of Dakota" Products, our candles and the Le Creuset line. Cooks on Main is an amazing store!