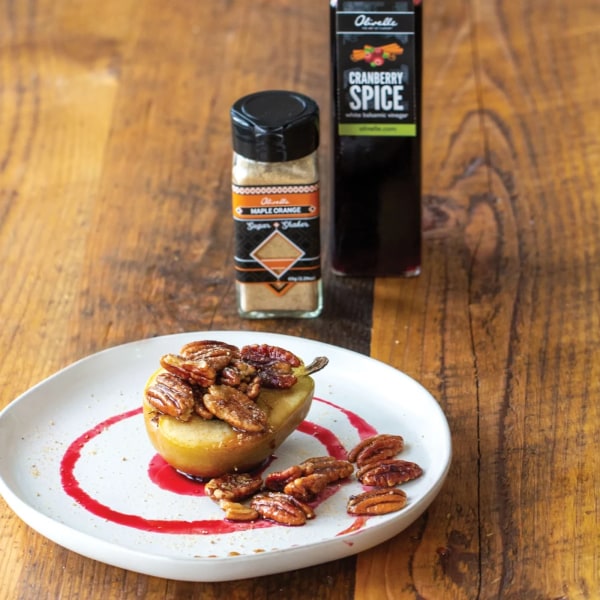 MAPLE PECAN POACHED PEARS
MAPLE PECAN POACHED PEARS
This dessert is a refreshing relief from the often heavy sweets of the cool fall months. Nutty maple pecans paired with the light and sweet flavor of this spiced poached pear makes this dessert the perfect end to your next meal.
DIRECTIONS
Cut pears in half lengthwise and use a spoon to scoop out seeds.

In a wide saucepan or braising pan, bring apple juice and Maple Orange Shaker to a low simmer. Add pears halves, cut side down, making sure the apple juice covered the majority of the pears. Cook until fork tender.

In a small saute pan, toast nuts over medium heat until they are fragrant about 4-5 minutes making sure they do not burn. Add maple syrup and stir to combine. Cook until syrup has thickened slightly, about 2-3 minutes.

Plate pears finishing with a scoop of maple pecans. Top with a drizzle of Cranberry Spice Balsamic and Vanilla Bean Sea Salt.
October 2023
Launch Countdown
It's class time!!