In honor of National Margarita Day, here are 3 DELICOUS margarita's to celebrate with!!
Spicy Pineapple Margarita
Ingredients:
1 Jalapeno
2 cups Ice
1 cup Pineapple Juice
1 oz Lemon Juice
1 oz Lime Juice
2 oz Tequila
1 tbsp Smoky Bacon Salt
Sliced Pineapple (garnish)
2-3 Lime Wedges
Directions:
In a cocktail shaker, add 4-5 thinly sliced pieces of fresh jalapeno. Remove seeds to lessen spice. (strongly encourage to keep them)

Using a muddler, churn jalapeno to release juices and aromas.

Add 1 cup of ice to the shaker and pour in pineapple juice, lemon and lime juice and tequila.

Add top to cocktail shaker, secure tightly and shake vigorously for 15-30 seconds.

With the cocktail glasses, take one lime wedge and coat the rim of the glasses with the flesh of the lime saturating the rim.

Using a paper towel, pour smokey bacon salt onto napkin. Take the rim of the glass and coat with smoked salt.

Evenly pour the remaining cup of ice into coated drinking glasses.

Shake the contents in the cocktail shaker one additional time.

Using a strainer, pour margarita evenly into glasses garnishing with fresh pineapple wedges and sliced jalapeno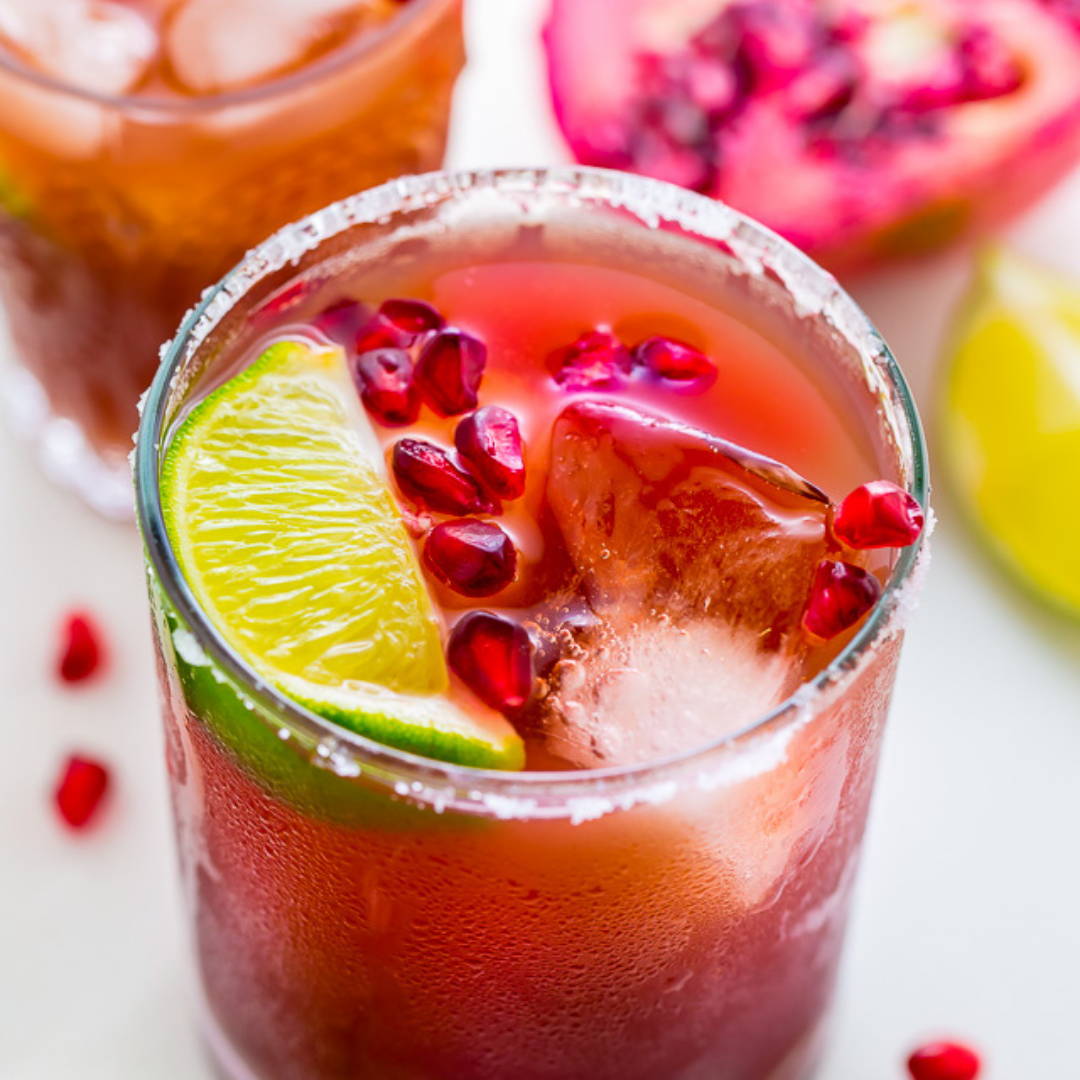 Pomergranate Champagne Margarita
Ingredients:
1 cup Champagne
½ cup Tequila
½ cup Triple Sec
¼ cup lime juice
2 cups pomegranate juice
pomegranate seeds
sugar
lime slices
Directions:
Combine all ingredients into the shaker. Shake for 15-30 seconds
Rim glass with lime slice then dip in sugar
Add pomegranate seeds and enjoy!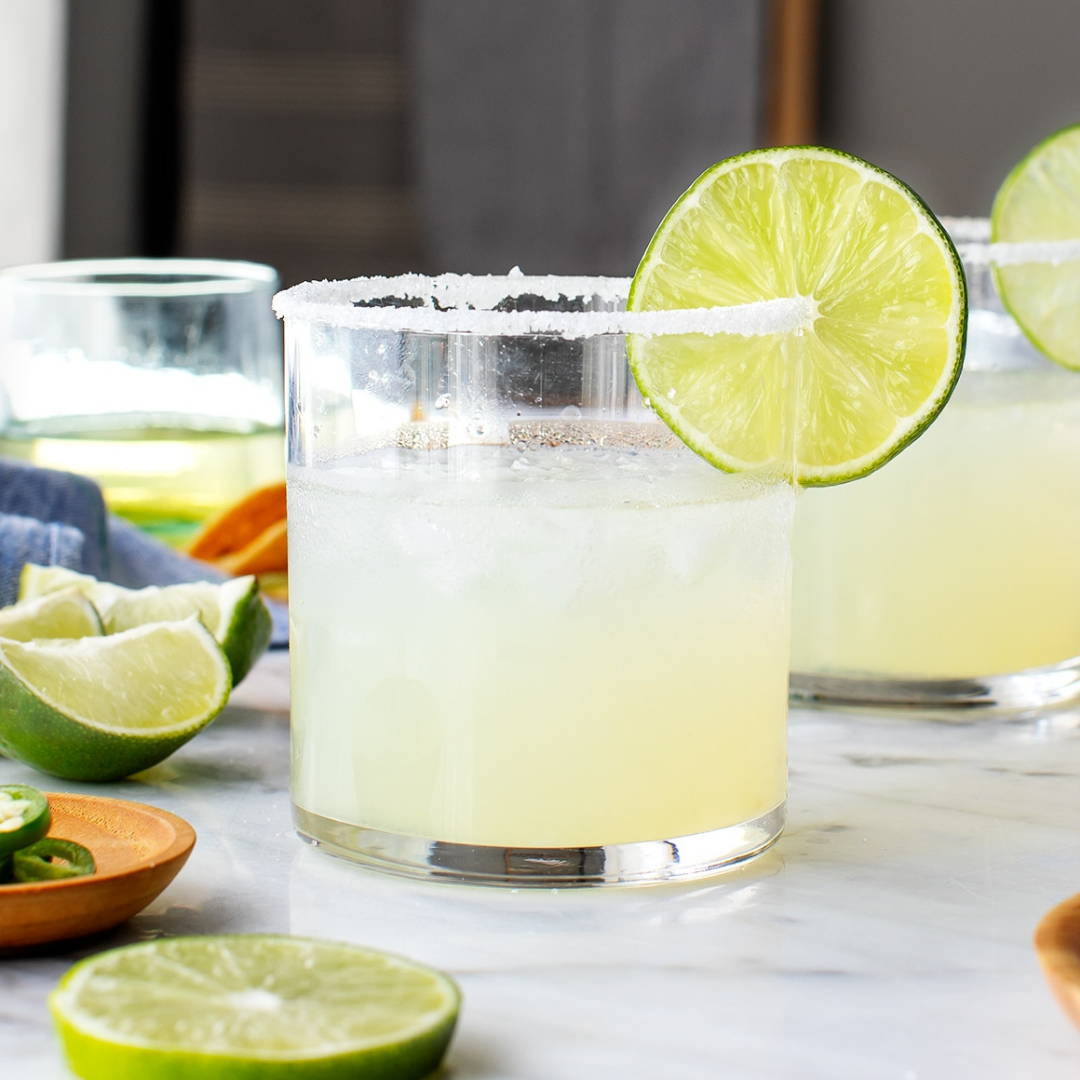 Ingredients:
2 oz of tequila
1 oz of lime juice
1 oz of orange liqueur
Lime Slice (Garnish and Rim glass)
Course Sugar or Salt (We LOVE Olivelle Lime Fresco Sea Salt)
Directions:
Combine Tequila, Lime juice and orange liqueur into the shaker with ice. Shake for 15-30 seconds
Take lime wedge and rim the glass with lime juice. Place sugar or salt on a plate and rim your glass.
Pour Margarita in your shaker over fresh ice in your glass and ENJOY!!!