This drink, a variation on the classic Manhattan, isn't always served an "equal parts" drink; often the ration is two parts Scotch to one part vermouth. That said, this equal-parts version works remarkably well, especially if you prefer a slightly sweeter and less potent pour. However you choose to make yours, be sure to toast the Waldorf Astoria Hotel in New York, where the drink was created 1894.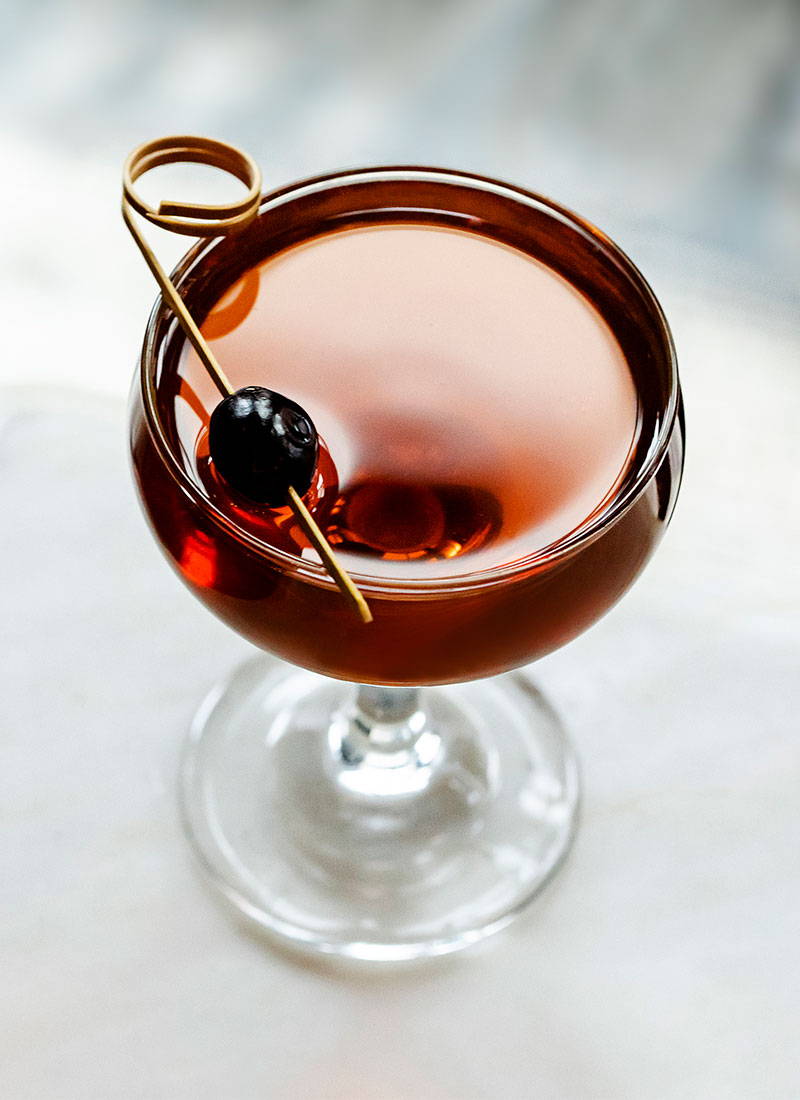 Ingredients:
Ice Cubes
1 1/2 oz Scotch Whiskey
1 1/2 oz Sweet Vermouth
1 or 2 Dashes Angostura Bitters
Brandied Cherries Speared on a Toothpick for Garnish
Directions:
1. In a mixing glass - fill with ice, scotch, sweet vermouth and bitters.
2. Stir well (roughly 15-30 seconds)
3. Strain into a martini glass
4. Garnish with cherries before serving!
enjoy!