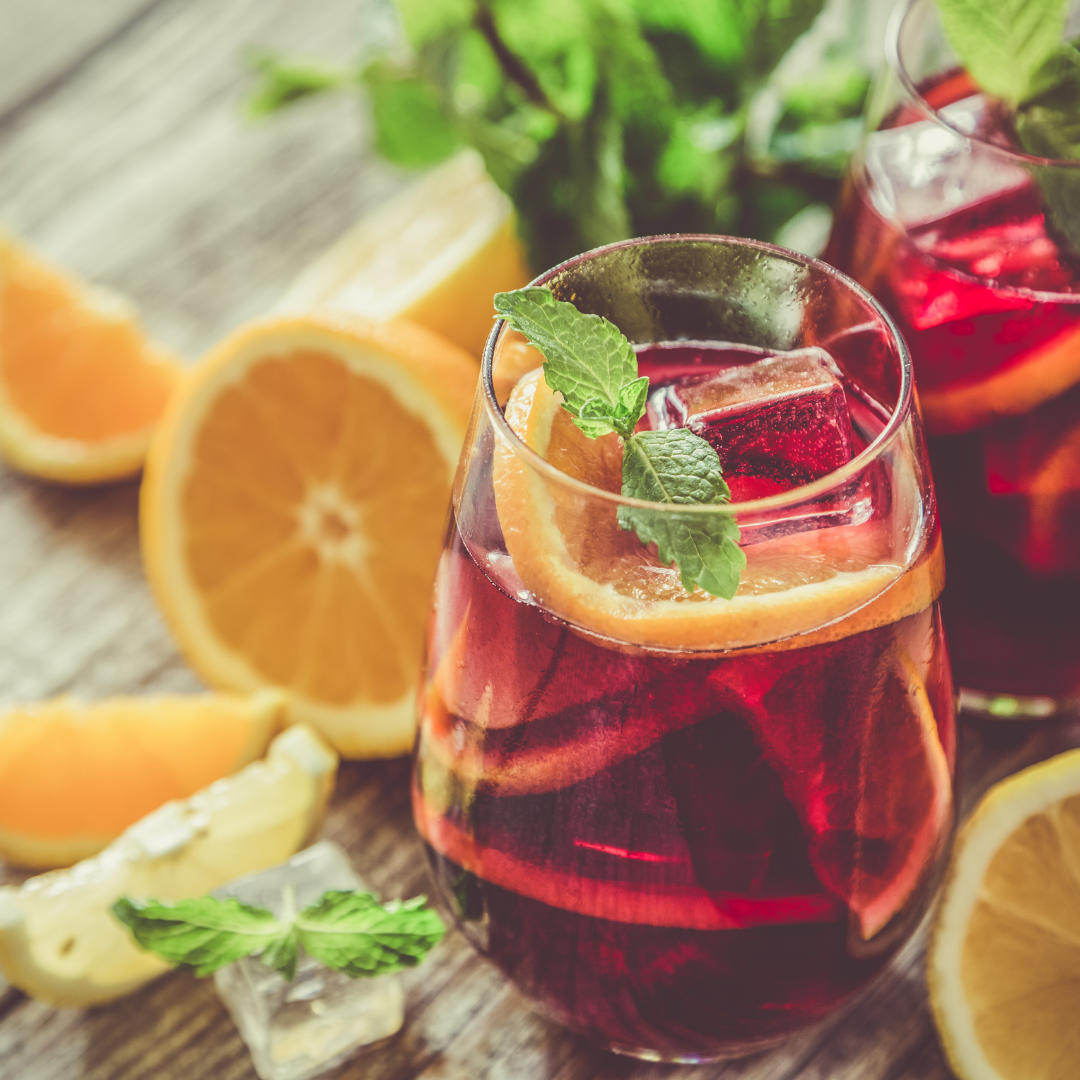 This "visually gorgeous," margarita-style drink is a big brunch seller at New York restaurant Joe & Misses Doe, say bartender/co-owner Jill Dobias. She recommends using a dark, tannic wine such as Merlot, Malbec, or a rich Cabernet for the float.
You can skip the float if you preferred, but the red wine tampers the drink's natural sweetness, while adding complexity and visual interest.

Ingredients:
Coarse Salt (like Kosher Salt) to Rim the Glass
1 Lime Wedge to Rim the Glass PLUS lime wheel for garnish
Ice Cubes
1 1/2 oz Lime Juice
1 1/2 oz Simple Syrup (1:1 ration of water to sugar, bring to a boil to mix, cool before using)
1 1/2 oz Blanco Tequila
Red Wine (such as Merlot, Malbec, or Cabernet Sauvignon to Float)

Directions:
1. Pour Salt into a shallow bowl or plate. Run the lime wedge halfway around the rim of a margarita glass or large wine goblet. Gently roll the moistened outer edge of the glass in the salt.
2. In an ice-filled cocktail shaker, combine the lime juice, simple syrup, and tequila.
3. Shake well and pour into the prepared glass.
4. Pour red wine over the rounded bowl of a spoon to "float" it on top of the drink and garnish with the lime wheel before serving!

(Recipe from Shake. Stir. Sip. by Kara Newman)
October 2023
Launch Countdown
It's class time!!