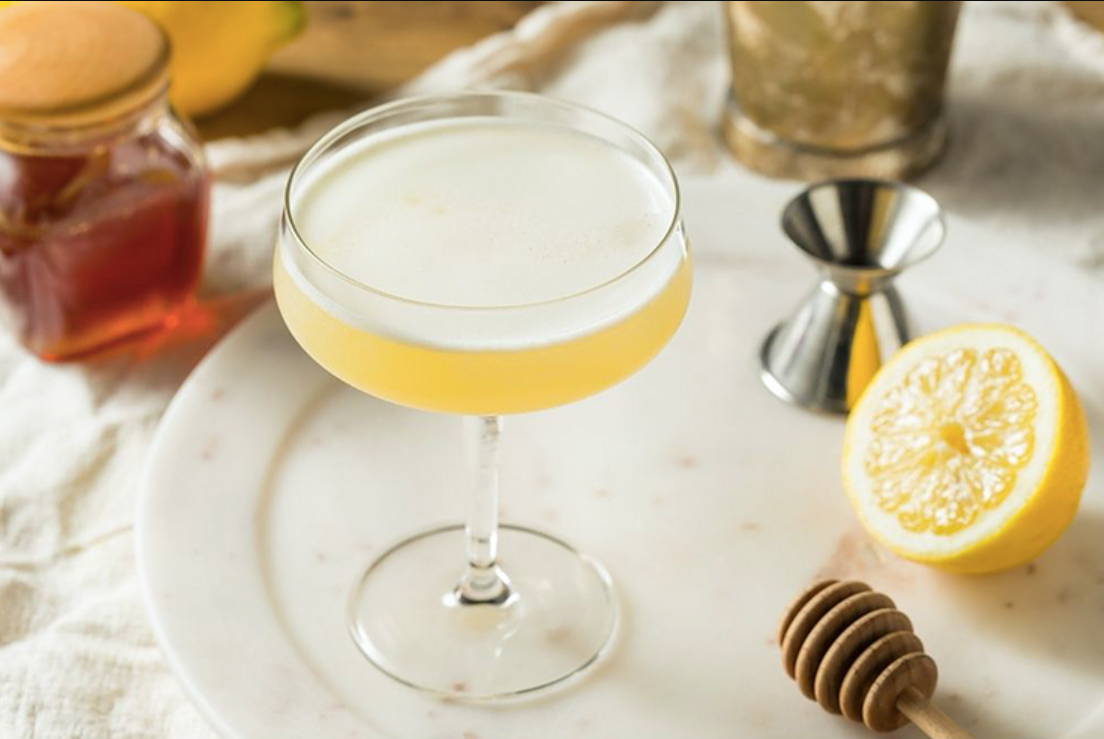 Why is it called the Bee's Knees?
It's all about the honey, friend! The Bee's Knees is a classic Prohibition cocktail. Even the name evokes the era. "Bathtub Gin" was found in many speakeasies. It was really quite bitter honey was added to sweeten and lemon adds the perfect zest to make this drink a favorite. It really is the bee's knees!
Ingredients:
Honey Simple Syrup:
1 tablespoon honey
1/2 tablespoon water
Bee's Knees Cocktail:
2 oz gin
3/4 oz fresh lemon juice
Start by putting your honey and water in a small saucepan. Set it over a low heat until the honey dissolves completely, just a couple of minutes.

Fill a cocktail shaker with ice. Add the gin and lemon juice. Once dissolved, add the honey syrup.
Cap the cocktail shaker and shake like silly. Once shaken and completely chilled, use the strainer on the cocktail shaker to strain into a glass. (Use any glass you like, but a chilled coupe is our glass of choice!)
Garnish with a lemon twist.
Hope you try this one out! — they're particularly refreshing on a hot day. CHEERS!