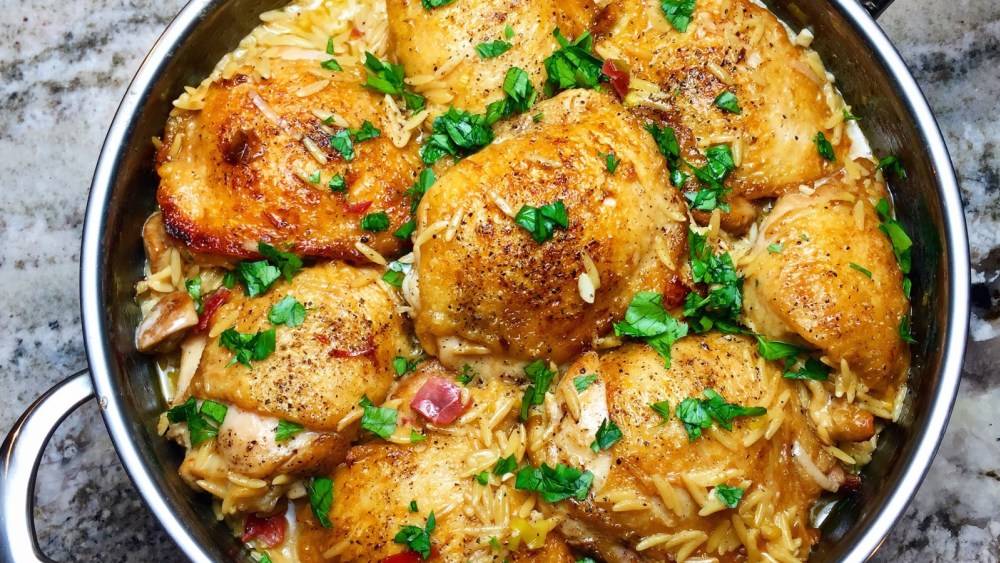 Skillet Chicken Marsala and Orzo
Ingredients:
2-4 Tbs. extra virgin olive oil
6 oz. diced pancetta
2 Tbs. butter
8 oz. sliced cremini mushrooms
1 shallot, minced
2 garlic cloves, minced
6 boneless, skinless chicken thighs
Kosher salt and black pepper
1 cup Marsala wine
2-1/2 cups chicken stock
1 lb orzo
Porcini mushroom powder (optional)
1 Tbs. fresh parsley, chopped for garnish
PRODUCTS TO USE:
Hestan NanoBond 5qt Saute Pan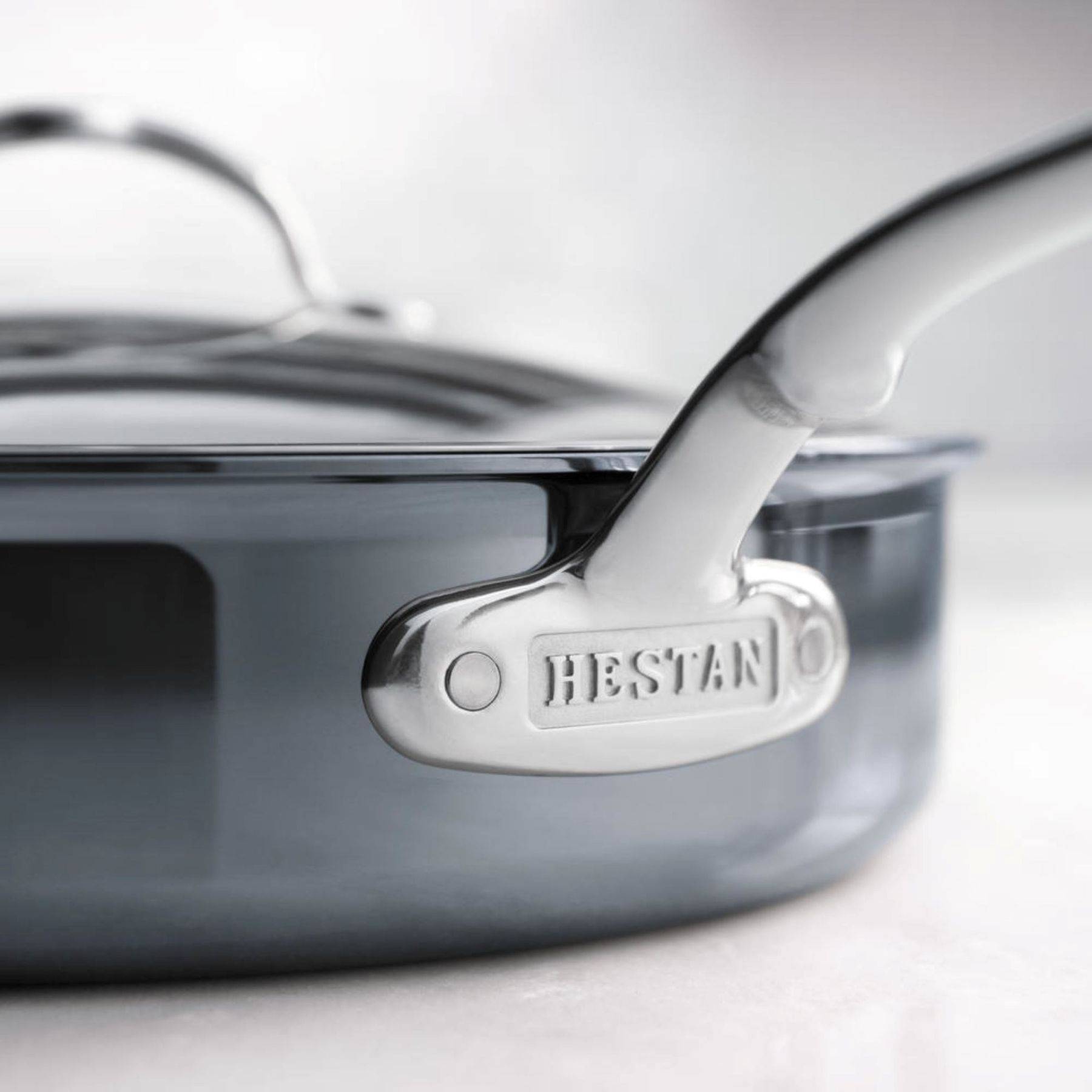 Preheat oven to 375°F.
In a large skillet, heat to medium heat and add 2 Tbs. EVOO.
Add pancetta and cook, stirring occasionally until fat has rendered and pancetta is crispy. Remove with a slotted spoon and reserve.
To the same skillet, add 2 Tbs. of butter to the pancetta drippings and the sliced mushrooms. Sauté for a few minutes over medium heat until mushrooms are browned along the edges (add a little more EVOO to the skillet, if it needs more).
Add minced shallot and garlic, salt and pepper to the mushrooms, and stir to combine. Cook for about 2 more minutes. Remove to a separate bowl and reserve.
Heat the same skillet back to medium high. While the pan preheats, sprinkle both sides of the chicken thighs with salt and pepper and pat completely dry. Add 1-2 Tbs. EVOO to the skillet.
Cook the chicken 4 minutes undisturbed. Flip and cook for another 4 minutes. Remove chicken to a plate.
Turn flame off, add Marsala wine and scrape the browned bits with a wooden spoon. Turn the heat back to medium high to reduce and burn off the alcohol. Allow to simmer until Marsala is reduced by half.
Add chicken stock and orzo to the skillet. Season with salt, pepper and porcini mushroom powder (if desired). Stir to combine and bring to a simmer.
Add the mushrooms and chicken back to the skillet, tucking them halfway into the orzo. Sprinkle with ½ of the cooked pancetta. Reserve the remaining for garnish.
Cover with a lid and cook in the oven for 20 minutes.
When finished, remove the lid and garish with the remaining pancetta and fresh chopped parsley
Recipe Note
Perfectly crisp outside. Decadently moist inside. That's precision you can count on with the NanoBond Essential 5 qt Sauté Pan.