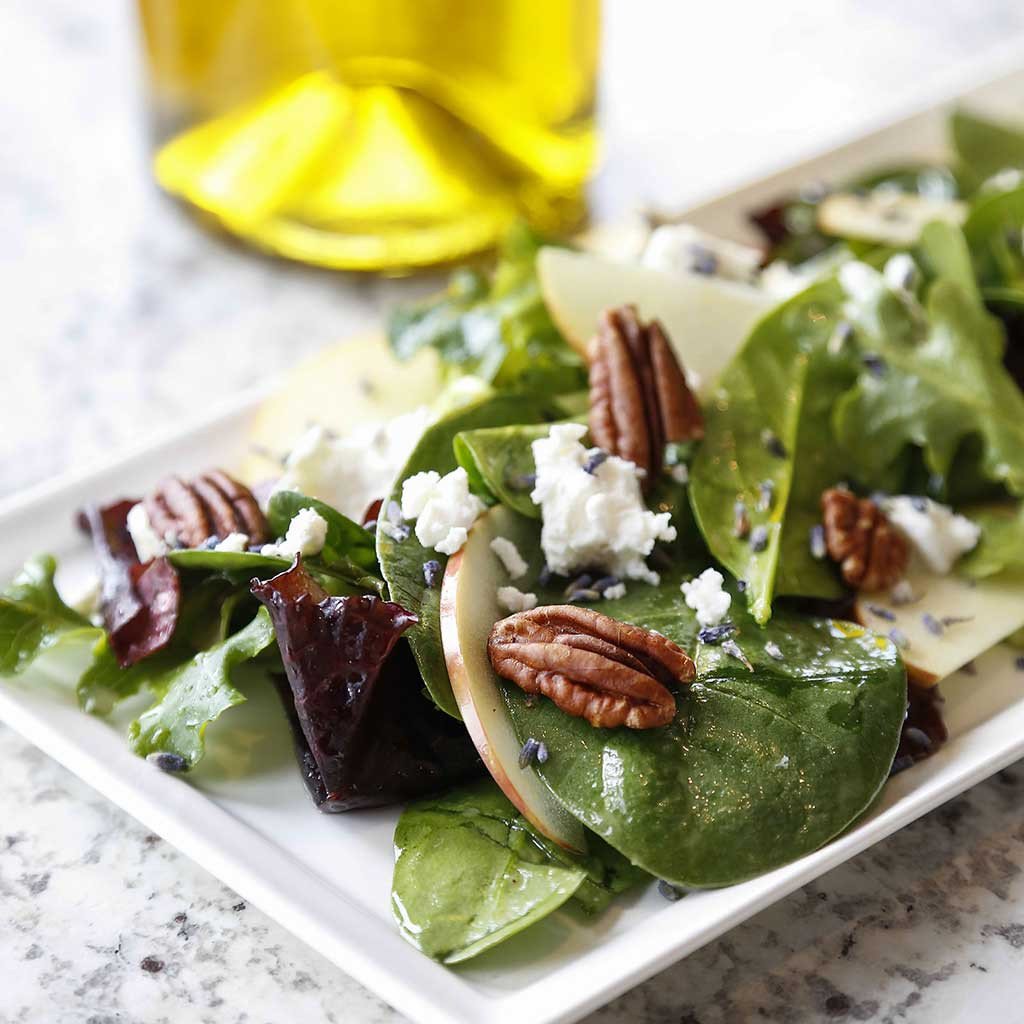 SPRING SALAD WITH FRUITY VINAIGRETTE
A refreshing salad tossed with greens, apples, pecans, goat cheese, and a fruity vinaigrette dressing.

...
Prep Time:  
20 minutes -
 

Cook Time:  
0 minutes -
Total Time:  
20 minutes
...
Ingredients:
-
Fresh Ground Black Pepper to taste
-
1 Apple. cored and sliced thin
-
1/4 cup Goat Cheese, crumbled
...
Instructions:
In a medium size bowl, whisk together the mustard and vinegar. While whisking, slowly drizzle in the olive oil. Add salt and pepper to taste.
Toss the greens, apples, pecans, and goat cheese with the dressing. Enjoy!
Optional: garnish with fresh or dried lavender for a hint of color.
October 2023
Launch Countdown
It's class time!!