Article: CREAMY POTATO SALAD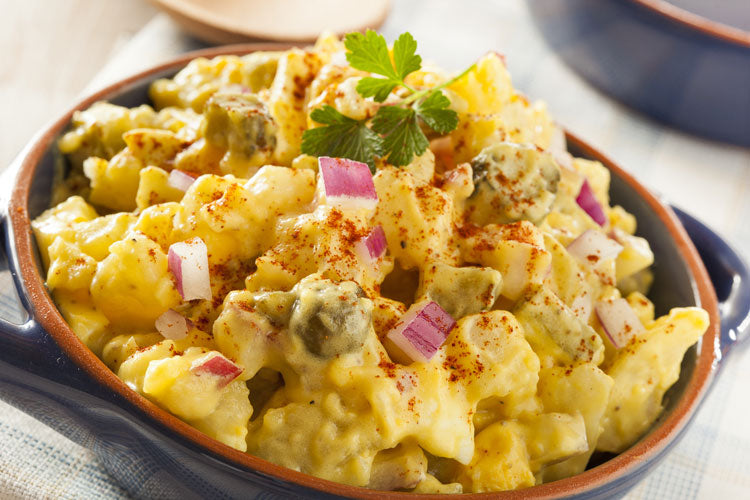 6 medium unpeeled round red or Yukon Gold potatoes (2 lbs)
1-½ cups mayonnaise or salad dressing
1 Tablespoon white or cider vinegar
1 Tablespoon MeatMan's Irish Mustard (we like more!)
1 teaspoon salt
¼ teaspoon pepper
2 medium stalks celery, chopped (1 cup)
1 medium onion, chopped (½ cup)
4 hard-cooked eggs, chopped
In 3-quart saucepan, place potatoes and just enough water to cover potatoes.  Cover with lid and heat to boiling; reduce heat to low.
Cook 30-35 minutes or until tender; drain.  Let stand until cool enough to handle.  Peel potatoes.  Cut into cubes.
In a large glass or plastic bowl, mix mayonnaise, vinegar, mustard, salt and pepper.  Add potatoes, celery, and onion; toss.  Stir in eggs.  Sprinkle with paprika.  Cover; refrigerate at least 4 hours to chill, and blend flavors.
October 2023
Launch Countdown
It's class time!!